CMEC History
Beginnings
In 1992, three piano instructors came together, each wanting a more professional space than our own homes in which to provide lessons, but still desiring the autonomy of managing our own studios. The idea for a teachers' co-op, then known as Cockeysville Piano Learning Center, was born.  
Our goal was simple: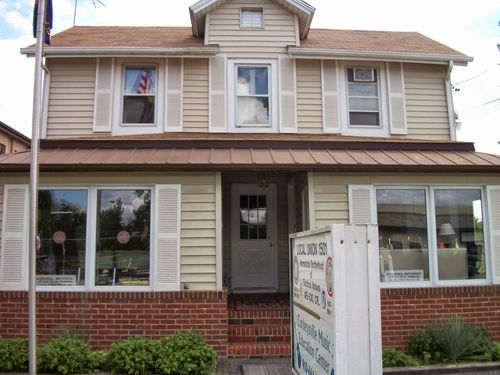 "

To provide high-quality, private instruction to members of our community in a space that made people feel comfortable and ready to learn. "
Now known as Cockeysville Music Education Center, we have provided a home base for numerous instructors over the years. We have evolved from offering solely piano lessons, to also including guitar, voice, and music theory. 
Each of our experienced instructors has a passion for music education and brings their own set of strengths and knowledge to the table. We tap into this, fostering a culture of collaboration and sharing.  This has created an environment uniquely suited for our students to benefit from the knowledge and experience of our entire faculty!  We also appreciate that every student learns differently and at their own pace. We seek to nurture this, which is why we offer only private lessons. 
As far as we know, this co-op is a one-of-a-kind model in the music education world. We are able to come together to provide opportunities independent teachers may struggle to provide on their own. This includes a greater range of performance opportunities, as well as supporting local community centers, nursing homes, and churches. We know the value of music starts at home and at the community level and we are always happy to join community events and activities to bolster awareness of the value of music education as well as the many benefits of being able to play an instrument!
Over the past year, as Covid spread us apart to teach virtually from our homes, our faculty never faltered in our support for one another or our vision of what we wish to offer. Our joint efforts are allowing CMEC to once again evolve -- reopening our doors, welcoming our community with open arms, and continuing to provide our students a wonderful, one-of-a-kind music education.